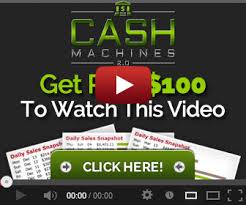 Cash Machines 2.0
Do not join Cash Machines 2.0! Until you have had a chance to read my unbiased review or is this just another scam! If you don't believe me just check out all of there upsells  and decide on your own if this is really for you or just another scheme to get more money from you and to put in there pockets!

Name: Cash Machines 2.0
Owners: Tim and Zak, but there is an actor on the video claiming that he is the owner  and his name is Aaron Ward
Website: http://live.cashmachines2.com
Price: $49
Overall Rating: 20 out of 100
Cash Machines 2.0 Overview
According to Aaron Ward the actor so called owner of this system while he is walking you through his rented for a day mansion! This system is the Quickest way to riches due to its true money making code that he got from his friend the genius software programmer that just handed him this rags to riches magic code machines. So now he wants to share it with only a few good people 300 to be exact for $49 until he raises the price to $997 to keep all the bad people from exploiting his system!  He says you will be able to siphon all of the traffic you can handle from Facebook, Google and UTube on complete auto pilot just by watching his training videos. By sending high converting offers to the buyers on these 3 platforms of traffic that are already to buy. Then you will be able to kick back and watch your commissions grow in your bank accounts like he says on auto pilot!
Pros and Cons
Pros
To be honest I do not see any Pros to this system! Sorry
Cons
There are no get rich quick systems any where
Just another money maker for the others of his kind
lots of upsells after you get in to get it to maybe make you some money
there is 2 months of training so by that time it is too late to get your money back
Who Is Cash Machines 2.0 Really For?
Here is proof that these types of scams are for the people with large e-mail list to promote for there own benefit and get rich money schemes they set up these contest. When I started this review they were bragging that they had already made $250,000 in just 24 hours from the launch time. So who do you think these launches are designed for?
Remember our Main Leader board Contest:
July 1st – 15th Main Leader-board Contest:
1st Place: $10,000 Cash and 100,000 clicks,
guaranteed, to your offer of choice
2nd Place: $5,000 Cash and 50,000 clicks …
3rd Place: $2,500 Cash and 25,000 clicks …
4th Place: $1,500 Cash and 15,000 clicks …
5th Place: $1,000 Cash and 10,000 clicks …
6th Place: $500 Cash and 5,000 clicks …
7th Place: $500 Cash and 4,000 clicks …
8th Place: $500 Cash and 3,000 clicks …
9th Place: $500 Cash and 2,000 clicks …
10th Place: $500 Cash and 1,000 clicks …
** MONEY AND TRAFFIC **
When it comes down to it all we care about
is money and quality traffic. So this JV contest
is really beneficial for your business and will make
you more money than most JV contest.
Win cash and traffic- the gift that keep on giving
These are high quality clicks you can win. We normally
sell clicks from .50-$1.00
and are completely booked for months. We can easily
send 200-300k clicks to an offer..
Cash Machines is the best converting
offer of 2013- Period! I guarantee you
will make the most money promoting
this offer..
Thanks for your support,
Tim and Zak
Now if you are looking for a place that is free from theses types of scams click below to join us in our fight against these ever growing scam artist that just loves to take your money and run!

Cash Machines Tools and Training
Same old tools and training that all the rest of these people offer you, once you get to the end of one program you need to buy something else to make that one work. Sell after Sell of worthless software maybe not worthless but if you look for the tools you can get them for free if you really look. But if you would like to learn how to build and maintain it by yourself for FREE you are welcome to come over to Wealthy Affiliate University and get started on your free starter membership where you will get training, 2 websites and hosting for FREE!

Cash Machines 2.0 Support
They have set up a support e-mail address but if it is anything like the last launch Tim And Zak did which was  Commission Conspiracy I could not get them to answer it due to it did not exist through the e-mail servers and I had to get my money back thru Clicksure! But here is the address they have posted for it anyways: support@cashmachines2.com if you do get in touch with them it will probably only last for a few months until they come up with another get rich quick scheme that they can through on us again!
Price For Cash Machines 2.0
$49 Plus plenty of upsells so I hope you have lots of money! Here I have inserted a video for you can see inside the members area after you pay this $49 which I did just to get you this info!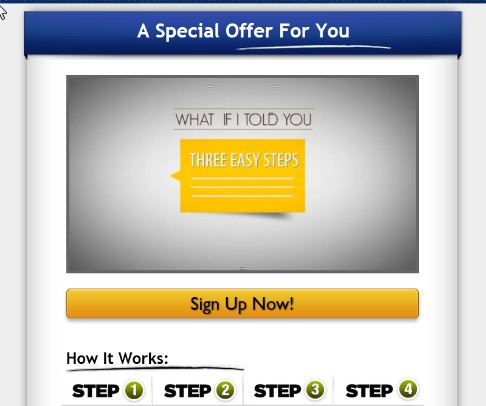 My Final Opinion Of Cash Machines 2.0
This Cash Machine 2.0 system is just a bunch of crap just like all the other launches the people exploit all you newbies with lots of money to burn before you get educated about how these guys really work!
Cash Machines 2.0 At A Glance
Name: Cash Machines 2.0
Owners: Tim and Zak, but there is an actor on the video portraying he is the owner named Aaron Ward
Website: http://live.cashmachines2.com
Price: $49
Overall Rating: 20 out of 100
Verdict:

Here I have included below a  keyword search tool that you can try out for free to see how it works the name of it is Jaaxy! As a starter member you can use it for up to 30 Keyword searches, but as a premium member you will have unlimited use of this fantastic one of a kind internet marketing tools. Feel free to try it out now!
If you are interested I can show you a place that is free from all of these scams and on top of that we will show you how to build your very own online business for free! We consist of very well educated internet entrepreneurs that are willing to help you excel in your willingness to build an  online business of your own and to top it off no one here will ask you to pay them for there knowledge. Click on the button below and find out what you have been missing!




If you have any questions about the content in this website, the products or services mentioned, or any question at all really, please feel free to contact me at the following email address. It would be great to get any feedback or comments about our site if you've found it helpful or have thoughts on how I can improve the site.
Please contact me at tommy@safestplacetoavoidscams.com
You can also leave your comment below if needed
I reply to all messages as quickly as possible.
Tommy