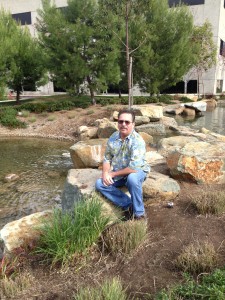 Hello, my name is Tommy and I am here to show you how to make money on the internet.
But first my story about how I became introduced to online marketing:
I am a truck driver by profession been doing it for over 42 years in the Southern California area. On my off time I would tinker around with computers and learned how to install and repair things on it by myself also a friend of mine gave me a few pointers when I needed help. I also got into playing games on it especially World of Warcraft, I got hooked on this for several years but you know what it was fun to play in my off time kept me busy and out of trouble.
Six months ago my Girlfriend came up to me and showed me a brochure that she had gotten in the mail about a seminar on how to become a millionaire on the internet. I thought this was pretty cool and made the call to confirm our seat in the one day free presentation, hey they offered free coffee, drinks and lunch to go with it who could resist that come on. I myself have never even thought about internet marketing until this came up.
When we showed up all the greeters were friendly and professional gave us name tags took us in and seated me and my girlfriend in the front row for some reason, maybe to make us feel important I guess. Then show started there presenter was very professional and presented this so well with all the shiny bells and whistles we could not resist the temptation of all the money we could make by doing this. Like I said I had no Idea about internet marketing at this time. By the end of the day I was sold on there next level. It was a offered to us at a $6000.00 package for a 3 day seminar at another 5 star hotel in our area. But since everyone was such good sports today they were going to offer this package to us at half the price for $3000.00 for couples and also for the people that was there on there by themselves they could bring a friend with then and share the cost of $3000.00 to get in. Needless to say we fell for this internet marketing gurus smooth talking bullshit and  payed the $3000.00 to sign-up because we thought this was such a great opportunity and just could not pass it up.
When we showed up on the first 2 days of this 3 day seminar it was just awesome with more shiny bells and whistles on how to make a million dollars on the internet. But knowing what I know now everything they showed us was just basic old school marketing on the internet. Then on the 3rd day they concentrated on selling to us even more training that they can offer and make sure we were successful. All of this was starting from $9000.00 all the way up to $35000.00.
That is when I drew the line and said no more they were scamming us. Then I had to figure out a way to recoup our money and started working on what they did teach me, but ended loosing more money on other so called gurus that had the best formula for getting rich quick ideas.
Then I meet someone from a blog that introduced me to this fantastic group I am with now. wealthyaffiliates.com  (here is a link to my profile)
If you have any questions about the content in this website, the products or services mentioned, or any question at all really, please feel free to contact me at the following email address. It would be great to get any feedback or comments about our site if you've found it helpful or have thoughts on how I can improve the site.
Please contact me at  tommy@safestplacetoavoidscams.com
Also you can leave them below. I would love to hear your feedback!
I reply to all messages as quickly as possible.
Tommy