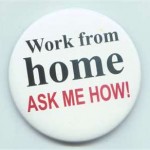 Do you want to learn how to make money from Working At Home Online? Give me a few minutes of your time and I will show you how to make money working at home by working online at home!  Now that I have gotten  your attention in the next couple of minutes I will show you how you can make money online working at home. You will not make tons of money right away but you can make enough to help out with the bills. So stick around so I can teach you one of my secrets!
 Amazon Store Website

Start an Amazon Affiliate account after you have started your Amazon Associate account log in to your account and click on the aStore tab. From here you will be able to manage your very own Amazon store front.
Manage your aStores
As an associate you will be able to manage up to 100 stores on this page. You would then click on the add an aStore button to start your very first one, once you have made a store you can also edit it here on this page. Every once in awhile you would need to come back to this page and click on the "Invalid Product Check" to clear out any products that are no longer in the Amazon site.
Add an aStore
On this page you will want to pick a tracking ID# so as to track your aStore's performance on this particular product or promotion. This tracking ID# will also show up on your URL. Now click on the add a new Tracking ID.
Create a Tracking ID for your new aStore

Now you will want to type in the name of the department from Amazon that you would like to promote like electronics, televisions, home and garden, and so on.  Click on the search button from there it will give your tracking ID#, but if it is not available it will give you several options to pick from choose one and click on the use selected button, then your congratulation page will come up then click continue.
Create aStore Pages
From this page you will be able to choose one of 3 options to select products from Amazon's inventory.
Hand picked product
Amazon Listmania lists
Amazon categories or sub-categories
Then you will see a drag and drop box below this click on the Add Category Page button, this is were you pick one of the 3 options now click on continue.
Edit Color & Design
Here is were you will be customizing  the look and feel of your store by selecting the color theme, specifying the store title and including a link to your logo. The logo will appear next to the store title. Click continue.
Sidebar Widgets
On this page you will want to which sidebar placement you will be using and then select the widgets you would like to display for each page type. by doing this you will be adding widgets to your page providing  your visitors with useful content and an opportunity for you to expand your aStore selection. Now it is time to click on the button that says Finish and get Link.
Your store has been published!
From here you will have 3 options to add this to your website. The one I use most often is the easiest one. Create a page on your website make sure you are on the text part of it, choose the #2 option on Amazon highlight the HTML copy then paste on your page, but before you publish it you will need to change a couple of things on the link first so as to fit properly. Change this width="90%  to 100%, then change the height="4000″ to at least 900. But this only my preference you can go with what you like.
Now if you do not have your own website I can show you how you can get 2 websites and hosting for both of them for $0, that is right FREE. Join Here
Would  you be intere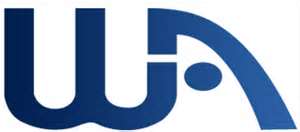 sted in getting into Internet Marketing and making a name for yourself. If so I am part a growing community that is tired of all the scam artist and so called Internet Gurus that promise you millions over nite in a matter of fact they are the ones making millions overnight on unsuspecting newbies like you. Here at Wealthy Affiliate we are looking out for each other and teaching each other how to help others that are willing to learn Online Marketing the right way. The best part of it is that it will cost you $0 to join, that's right not one cent this of course is the starter membership, you will get training to help you start up 2 of your very own websites with hosting for absolutely FREE…. Also everyone here will help you with any problems you run into at no charge.
There is a Premium signup at $47 per month, if you signup for this one within 7 days of you starter signup you will receive some special bonuses for free….
Here I have included below a free keyword search tool that you can try out for free to see how it works the name of it is Jaaxy and this is one of Wealthy Affiliate internet marketing tools that is also available to you if you join!
How to Claim Your Bonus…..
When you join your FREE Starter Account, I am going to offer you a bonus if you do decide to become a PREMIUM member in the first 7 days (including a 59% discount).  When you create your account at Wealthy Affiliate, I will be personally contacting you on your profile with my "hello" and some more information about WA, how to get help from me, and how to claim your bonus.  Trust me, this is going to be some AWESOME stuff!
Once you join Wealthy Affiliate you will instantly notice all the great things you have been missing all these years.
If you have any questions about the content in this website, the products or services mentioned, or any question at all really, please feel free to contact me at the following email address. It would be great to get any feedback or comments about our site if you've found it helpful or have thoughts on how I can improve the site.
Please contact me at tommy@safestplacetoavoidscams.com
You can also leave your comment below if needed
I reply to all messages as quickly as possible.
Tommy