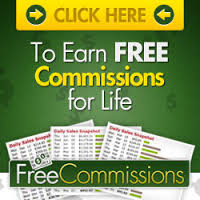 Is Free Commissions A Scam? If it is you will find out in the next few minutes by reading my Free Commissions Review not until then will I let you know if free commissions system really works or is it a scam?
Name: freecommissions.com
Website: http://freecommissions.com
Price: $49
Owner: Tim Alexander
Overall Rank: 25 out of 100
Free commissions Overview

I watched this so called training video and all I got from it was see this uber rich Tim Alexander showing off his Florida Mansion, his Maserati, and other fancy rich things of his including his 80 Yacht with a bunch of actors playing part in his big sales pitch. He never does tell you about it except that he can make you rich real quick with this code breaking system of his and that google has all of this free traffic that they are just begging people to take off of Googles hands. Never in this video does he teach us anything of importance.
Pros and Cons
 Pros
1 on 1 –  8 week personal training from Tim Alexander himself
He has cracked the code for all of Google's free unlimited traffic
He personally guarantees that if you do not start making lots of money within 5 minutes after your system is up and running he will give your money back and build your system for free.
Cons
This smells of scam from the start of this videos
This guy Tim Alexander is just other one of them so called Internet Gurus that offers you his version of getting rich quick schemes
No prices of anything in the video until after you enter your e-mail address to get to the next phase. Then there is one up sale after another with discounts if you turn them down just like all the other scams that are out here on the net!

Who Is freecommissions.com For

The way I see it this video was made to attract up and coming internet marketers like you and me. Tim Alexander is really set on selling this cutting edge unlimited traffic system and he does a very good job at. But in reality he set this up for revenue for him and the affiliate marketers that are signed up with ClickSure. There is even a contest set for them I know this for a fact cause I also got the e-mail informing me on this contest. Whom ever sells the most of this will Win a BMW or Benz or $25,000 1st place with also 9 other prizes.
Now if you are looking for a place that is free from theses types of scams click below to join us in our fight against these ever growing scam artist that just loves to take your money and run!






Free Commissions

Tools

&

Training
This video was suppose to be a training video with tools I thought but maybe I was wrong. Well the only thing I got off of this video was that Tim Alexander would work with you 1 on 1 personally for an 8 week training program in Florida. As I went farther into the landing pages to get to the members area you would get 5 websites for free but you have to use there specially chosen hosting company, also the training was a little too much to follow unless you really understand internet marketing it is not for someone that is just starting out!
Free Commissions Support
There was no mention of any type of support after you completed this course.
Free Commissions Price
When I got to the end of the video I had to enter my e-mail address to continue from there it took me to the Clicksure payment page of $49, but then I clicked on exit and got a $20 discount to join. Another info video came on clicked exit on it and got an offer to join for $9. I went ahead and joined for this price just to see were it would take me, it took me down a slippery road with all kinds of up sales. first one was $297 for the exclusive inner circle club, same as before click out and then it was $197 then $97… After turning down this then I was offered a free life time membership but I had to pay a $175 activation fee turned it down and got an offer for a $75 one WOW this guy is really desperate to get your money!
My Final Opinion of Free Commissions
I myself do not believe in these types of get rich quick so called Internet Guru's  because these guys are always out to take money from the most vulnerable and they do know how to find them with all of these shinny bells and whistles. I would love to be able to get rich just like the way he explains it, but in reality you have to build from the bottom up and that my friend does take longer then he leads us on to believe. Free Commissions is a squeeze page and sales funnel generator that also shows you how to build profitable email lists quickly similar to another system I came across a while back called  Easy Cash Code.
After I paid my $9 sign-up fee to get into the system, like I described earlier in this review there was one up-sale after another every time I tried to click off of it. But to top that off the next day I received an E-Mail from Tim Alexander informing me that I have just received an extra bonus and that only a few like me was invited to accept. It was 5 free websites already set up, all I had to do was pick a niche and away I go making all kinds of money on these $3800 a day sites. But when I went to the next page after all the calculations for the set it is was going to cost me $255 per website.
Before I close out my review I hope I was able to answer your questions about Is Free Commissions A Scam!
Before anyone falls for this scam I would like you to watch this video link and it will show you how you can own your very own website for free and it would only take you 5 minutes to create, that is right it is FREE, PLUS THE HOSTING IS FREE ALSO.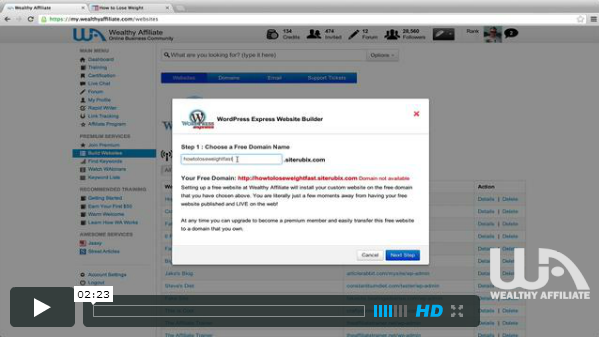 Summarized Overview Name: freecommissions.com
Sales Page URL: http://freecommissions.com
Owners: Tim Alexander
My Overall Ranking: 25 out of 100 points

Verdict:

If you have any questions about the content in this website, the products or services mentioned, or any question at all really, please feel free to contact me at the following email address. It would be great to get any feedback or comments about our site if you've found it helpful or have thoughts on how I can improve the site.
Please contact me at tommy@safestplacetoavoidscams.com
You can also leave your comment below if needed
I reply to all messages as quickly as possible.
Tommy